Tourism marketing event will provide practical help and insights
Client: CIM South West
21 April 2018
Topics: Media Event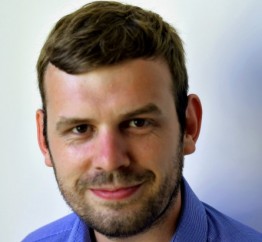 Tourism and leisure marketers are converging on the luxurious Bowood Hotel, Spa and Golf Resort in Calne, Wiltshire on 15 May.
The Chartered Institute of Marketing (CIM) is running an event to shine a spotlight on how tourism and leisure marketers are meeting current and preparing for future marketing challenges. As the tourism industry gears up for its busy summer season, accommodation and tourism marketers are already planning their Autumn and 2019 marketing campaigns. Speaker topics include:
Adam Jones, Aerospace Bristol, Marketing Manager and CIM South West Tourism Ambassador, Adam will provide a fascinating account on launching the new £19millon industrial heritage museum, Aerospace Bristol that boasts the last Concorde ever to fly as its stunning centre piece.
Jen Edmondson, Head of Marketing at Bowood Hotel, Spa, and Golf Resort will explore Bowood's own evolution and its most recent journey - preparing for the General Data Protection Regulations (GDPR) coming into force on 25 May 2018 with Head of Marketing Jen Edmondson and Amy Nutland, Marketing & Business Development Manager for Bowood House & Gardens.
Plus, Andrew Morton, Principle Tutor for CIM and workshop leader will discuss the latest digital marketing disciplines, tourism marketers should be concentrating on.
Adam Jones explains; "Starting a £19m visitor attraction from scratch has been a huge challenge, but I'm pleased to say that Aerospace Bristol has 'taken off', with visitor numbers above target and fantastic reviews. I'm looking forward to presenting our launch marketing campaign and exploring the challenges that lie ahead, as we aim to maintain momentum. Our current challenge is that we're no longer 'the new thing', getting lots of press coverage, and we must adapt our strategy to keep visitor numbers up".
Jen Edmondson, Head of Marketing at Bowood Hotel, Spa, and Golf Resort comments; "Our biggest challenge at Bowood currently is the understanding and implementation of compliance for the GDPR and all the various ways it will affect our business moving forward."
"As a multi-faceted business, we hold an incredible amount of data so this is a huge task for us to implement all the necessary updates and compliance in readiness for the 25 May deadline and beyond".
The early evening event will include an audience and panel discussion chaired by Maureen Wincott CIM Network Manager. This will provide an opportunity to highlight the marketing challenges facing your business and put any questions to the speakers.
CIM members and non-members are welcome with tickets starting from just £5. The full programme and booking information is available from CIM.